Daily Archives:
May 8, 2002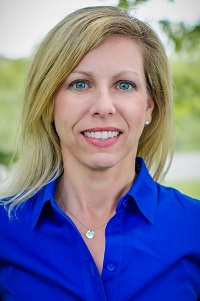 Email: Kristi@KristiRansomLaw.com | Direct line: 615-224-8084
Kristi Ransom is Of Counsel to Todd Moore PLC. Kristi's specialization in land use law provides her clients with strategic counsel in what has become a highly regulated and intensely political arena. While this field has endured unprecedented change over the past decade, Kristi has maintained a close watch on the legislative and regulatory developments of state and local governments. Her knowledge of land use law, planning/zoning law, local government law, environment law, and eminent domain law is respected by private landowners and sought after by governing bodies charged with administering federal, state and local laws. Many of her clients are responsible for establishing land policies managed within the realm of the public trust.

Kristi's keen understanding of the complexities of land use law stems from several years serving as counsel to key areas of Williamson County government. This county, one of Tennessee's fastest growing communities, is currently retaining her to represent the public's interest on multiple planning and zoning issues. While her legal practice has focused closely on the public sector, she has a track record of advising the private sector as well. Business professionals seeking to acquire, develop, and market land strictly for commercial use have tapped into her expertise. Kristi's thorough understanding of the state and local laws surrounding land use provides large and small companies with the insight needed to properly execute their business plan.

Kristi received her doctorate of jurisprudence from the Cecil C. Humphreys School of Law, University of Memphis, attaining the academic standing of cum laude. Shortly thereafter she was admitted to practice law before the United States District Court, Middle Tennessee District of Tennessee, and the United States Court of Appeals, Sixth Circuit.

During law school, Kristi received the Dean's Award for Academic Excellence in Land Use and Environmental Law. She earned her Bachelor of Science Degree from Middle Tennessee State University in 1994, also graduating cum laude. While attending law school she served on the editorial board of the University of Memphis Law Review and was also a member of the Moot Court Board.

Please contact Kristi to schedule an appointment. Her office hours are from 8:30 a.m. to 5:00 p.m.